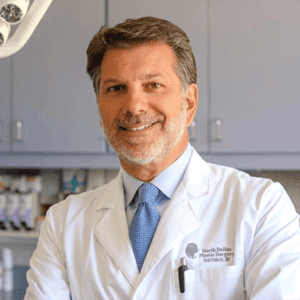 Welcome to North Dallas Plastic Surgery
The practice of plastic and cosmetic surgery is extremely gratifying and I am pleased when I am able to make a difference in patients' lives through surgery. Whether it is correcting a deformity, enhancing one's natural features, or repairing a defect from injury or cancer surgery, I am always honored when residents of Dallas and Allen trust me with their care.
BEAUTY BEGINS WITH KNOWLEDGE
Cosmetic surgery is elective surgery and involves a very personal decision. However this decision should be objective, based upon knowing the facts, the details of the procedure, alternative treatments, surgeons credentials and facility accreditation. Our website and our consultations emphasize patient education and factual information.
Dr. Todd Pollock Co-Created the Progressive Tension Suture (PTS) Abdominoplasty: the Drain-Free Tummy Tuck
This procedure simplifies tummy tucks, greatly reducing surgical complications, improving results, and shortening convalescence. We have been using this technique over the past 30 years and have found it to be reliable and long lasting.

About the Procedure

CONTACT US
214.363.2575
Dallas Location
214.509.0270
Allen Location
Fax: 214.363.3665