Tummy Tuck (Abdominoplasty) – Dallas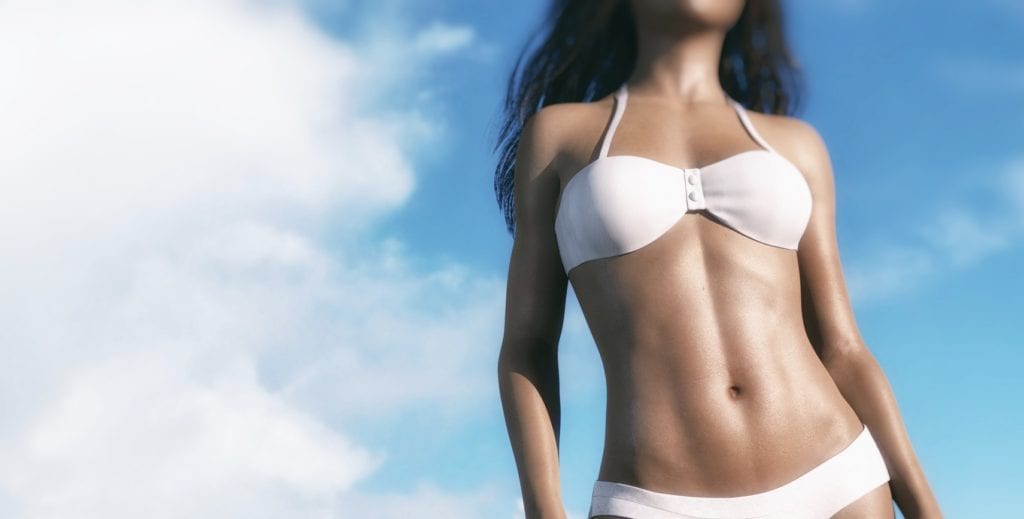 Our Dallas tummy tuck (abdominoplasty) approach differs from standard techniques. The addition of the Progressive Tension Suture technique allows secure healing, preventing fluid accumulation without the use of drains. In addition, this tummy tuck technique allows more rapid return to upright posture and normal activities.
Abdominoplasty is a surgical procedure that not only addresses removal of fat but also the tightening of skin excesses and the repair of muscle separation often associated with pregnancies or weight loss. Patients are evaluated and there are a variety of procedures to address individual needs. Each tummy tuck procedure should be individualized to the patient. For instance, an excess of skin and/or muscle separation limited to below the belly button can be addressed with a limited or mini-tummy tuck. When the skin and muscle issues involve the entire front of the abdomen, a full abdominoplasty is needed. Liposuction is often carried out at the same time as the tummy tuck to further enhance the final result.
Unfortunately, all surgical procedures have potential risks. The most common complication of tummy tuck is persistent fluid collections called seromas. This occurs because a large space is left behind by the procedure in a very mobile part of the body. As you move your abdomen to sit up, walk or even breathe, these tissues that are trying to heal may be disrupted causing the formation of seromas. In an attempt to prevent this complication, most surgeons place tubes called drains to try to remove the fluid produced.
Typically, 2-3 drains are placed into the surgical site and they remain until a minimal fluid output is seen. This can be anywhere from one to four weeks. Even with the proper use of drains, seroma formation may be as common as 20% or greater. We have developed a "no-drain abdominoplasty" which involves a simple suturing technique to secure the abdominal tissues so that they can heal without disruption. This unique method speeds and eases patient recovery, while reducing seromas and other potential risk.
Our Approach to Tummy Tuck (Easier recovery, less risk)
During the initial consultation, the surgeon will create an individualized evaluation and treatment plan to address the patient's specific needs. During this visit the surgeon will explain the tummy tuck technique, expected convalescence, and anticipated results.
The surgical technique that we use is the progressive tension suture technique, which was originated and published by our surgeons. Our experience of over 30 years using this technique in Dallas and Allen, TX, has produced a high percentage of excellent results and the following advantages:

NO DRAINS required, which minimizes post-operative care.
EARLY RESUMPTION OF UPRIGHT POSTURE AND PHYSICAL ACTIVITY which is an improvement over traditional methods that require a severe limitation of activity and ambulation in a bent posture for several weeks.
Complications are dramatically reduced by the use of Progressive Tension Sutures (PTS).