Breast Augmentation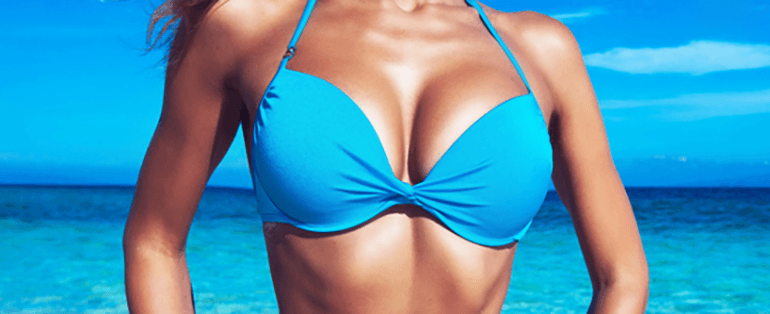 Breast augmentation refers to the enlargement of the female breast utilizing either silicone or saline breast implants. It is one of the most commonly performed cosmetic surgical procedures and is done to improve the patient's body proportions and her self-image.
Though generally a very safe procedure with a high level of patient satisfaction, a woman considering breast augmentation should carefully consider the various options and potential risks of the procedure that may have lifelong implications.
Though the concept of placement of an implant to enlarge the breast may seem simple, there are many differences in opinion as to which of the following variables will produce the best result: most attractive, least potential for complication, etc.
Implant Placement
Incision location
Implant type (saline vs. silicone)
Size selection
Location and size of surgical pocket (space) created
Post-operative care–activity, drains, compression etc.
One should understand that there is no standard breast augmentation operation. Each breast augmentation surgeon has their own opinions and methods. One should select the plastic surgeon they trust and with whom they feel most comfortable. Based on professional judgment and experience, the surgeon will explain the procedure, present options, and make a recommendation based on evaluation of the patient's examination, discussion and goals.
Incision Location
There are three standard breast augmentation incisions; peri-areolar, inframammary, and trans-axillary. Selection of an incision site is based on which incision is most hidden and the patient's preferences.
Peri-areolar incision is located at the transition between the pigmented areolar skin and the breast skin. It takes advantage of the color transition to hide the scar. This area scars very well and is often difficult to see once the scar has matured. Though often a concern to patients, there is no greater post-operative pain with this incision nor is there a greater risk of loss of nipple sensation.
Inframammary incision is probably the most common incision and is located in the fold under the breast. It is a well-hidden incision in patients with a little droop to their breasts and goes through a minimum amount of breast tissue.
Trans-axillary incisions are placed under the arm and are touted for not requiring any incisions on the breast. However, they have many limitations in what can be done through these incisions, difficult placement of silicone implants and placement of an incision in a place that is commonly exposed, and not suitable in the unlikely need for a secondary procedure. Therefore, we rarely use this incision for breast augmentation in our Dallas practice.