Posted August 30, 2017 in Blog, body contouring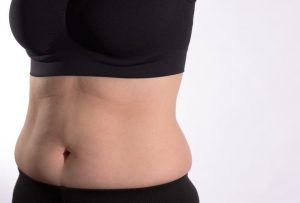 If you've reached your weight loss goals but you still haven't achieved the look you're after, it might be time to consider the next step in the process: body lift surgery. Body lift surgery is designed for people who've lost a considerable amount of weight and are left with excess skin that's lost its elasticity. No diet modifications or exercise regimens can tighten this skin or remove some of the excess fat deposits that have settled in unwanted areas. Removal of this excess skin and fat is the only option if weight loss hasn't garnered the results you'd imagined it would.
Body lift surgery can remove large amounts of skin in several areas, including the mid, upper and lower body, and the arms and legs. The following will help you determine if it's the right time for body lift surgery.
Stable Weight
Body lift surgery shouldn't be performed unless you've achieved your target weight loss and have maintained it for at least six (6) months. Fluctuations in weight can interfere with the results of body lift surgery. And maintaining a steady weight after the procedure is one of the best ways to ensure results match your appearance goals.
Recovery Time
Because body lift surgery removes excess skin and fat, incisions are part of the procedure. While the associated scars can be well hidden, you'll experience swelling, redness and bruising after surgery. It's recommended that patients take 2 to 3 weeks off from work. Seventy-five percent of the swelling will have subsided within the first six (6) weeks after surgery, with over 95% gone by three (3) months.
Lifestyle Changes
Body lift surgery isn't recommended for patients who smoke or drink alcohol excessively. Smoking greatly hinders the healing process and can increase the chance of blood clots during surgery. Patients should be tobacco-free for at least one (1) month prior to surgery.
Excessive alcohol can enhance bleeding during and after surgery, and also increases swelling. And it doesn't mix well with certain medications. Be sure and give your doctor accurate alcohol intake information during consultations prior to surgery.
Set Realistic Expectations
Understanding exactly what to expect during and after surgery needs to be discussed with your board-certified surgeon prior to the procedure. Unexpected results can lead to depression and anxiety, which might make it harder to maintain your ideal weight.
Commit to a Healthy Eating and Exercise Regimen
Healthy eating and regular exercise are the best ways to assist in the short- and long-term benefits of body lift surgery. Also, consuming protein-rich foods before and after surgery will aid in the recovery process.
Bariatric Surgery Patients
The body lift procedure is perfectly suited for individuals who've lost a significant amount of weight in a short period of time. For this reason, body lift surgery is ideal for patients who've undergone gastric sleeve or gastric bypass surgery.
If you're trying to determine if it's the right time to have body lift surgery, contact board-certified plastic surgeon Dr. Pollock at North Dallas Plastic Surgery. He'll help you understand expectations and any risks associated with body lift surgery.