Posted February 22, 2017 in Blog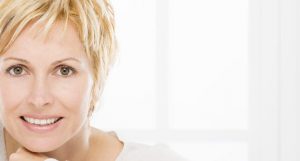 In recent years, dermal fillers and injectables have been touted as the solution for those seeking facial rejuvenation without a face-lift.   Dermal fillers such as Botox and the like have become popular because the injection procedure is quick, there is little to no recovery, and the cost is much lower than surgery.   But how do the results obtained from injectables compare to that of a face-lift? Before you decide, be sure you have realistic expectations.
Dermal Fillers
Our faces change as we age. Our skin becomes less elastic and we lose fullness in our faces over time as gravity pulls everything downward. After years, of smiling, frowning, squinting, eating and laughing, lines and creases form in skin that can no longer snap back after a lifetime of being stretched by the muscles of the face.
Hyaluronic acid fillers, known by the brand names Juvederm, Restylane, Elevess, and Perlane among others, are commonly used to reduce fine lines, minimize deep folds in the face and add fullness to lips. Radiesse is another injectable used to fill in deep folds and depressions in the skin and is particularly useful for the deep lines around the nose and mouth.
While these dermal fillers can achieve good results without surgery, unfortunately, they don't last very long. Results gained from hyaluronic acids typically start to fade after about three months or so. Radiesse lasts longer, approximately 12-18 months, but is still not permanent. You can expect this type of results with proper application and administration of the injection. For best results, consult with a surgeon certified by the American Board of Plastic Surgery before having dermal filler injections.
Other Injectables
Botox is the commonly used name for the facial injectable derives from Botulinus Endotoxin. It is sold under the brand names Botox, and also Dysport, Azzalure, Vistabel, Bocouture, and Xeomin. The injection itself contains a purified form of Botulism Toxin which blocks the transmission of nerve impulses to a muscle, leaving it temporarily paralyzed. Botox removes wrinkles in skin that has been stretched due to muscle movement. It is not effective for lines or wrinkles that are not caused by the movement of muscles. An experienced physician can help set realistic expectations for which areas of the face can be rejuvenated with Botox and which cannot. Individual results will vary but results from Botox injections last about 4 months on average.
It's important to know the capabilities and limitations of dermal fillers and injectable facial treatments before committing to one of these procedures. Injectables cost less for a single treatment and work well for certain short-term applications. But with repeated use, any cost savings is lost. Those patients seeking longer lasting result may want to consider a surgical procedure instead. We offer both injectable and surgical facial rejuvenation at North Dallas Plastic Surgery. Dr. Todd Pollock can discuss the complete spectrum of options with you and help you determine which treatment plan is best for you.