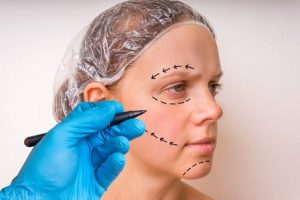 If your eyes and forehead are beginning to reveal your age, a brow/forehead lift may be for you. At North Dallas Plastic Surgery, we have developed a unique and effective way to lift sagging eyebrows with minimal complication and down time. Our procedure is so revolutionary that we were asked to write about it in the peer-reviewed journal.
Progressive Tension Sutures
At North Dallas Plastic Surgery, we created the Progressive Tension Suture Technique that allows the surgeon to correctly shape and position the eyebrows, erase frown lines, and smooth the wrinkles on the forehead. We have found that this technique gives our patients a more natural looking, long-lasting result.
Benefits of Our Method
Our unique method for brow lift surgery is different because:
Surgeon is able to place the incision accurately along the frontal hairline
Surgeon creates a flap of fat and skin without involving forehead nerves and muscles
The skin of the brow is directly fixed to the underlying tissue
Progressive tension sutures advance and anchor forehead skin to underlying tissue
Surgical drains not required.
Minimal final scarring (which is usually imperceptible.)
Avoids the "deer in the headlight" look that is common with typical brow lift surgeries
Prevents the common complication of typical brow lift surgery, the "brow sag" which can require screws in the skull to correct and sometimes cannot be corrected.
Avoids visible scalp scars and alteration of the hairline
If you want to brighten the appearance of your eyes, reduce forehead wrinkles and eliminate the puffy, excess skin on our upper eyelids, Progressive Tension Suture brow lift may be for you. Contact us today to schedule a consultation.