Posted September 12, 2017 in Blog, eyelid surgery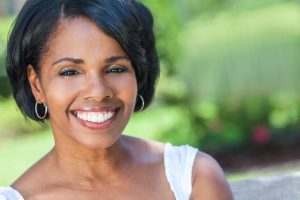 Our eyes are often what people notice first about us and are critically important when it comes to making and leaving a great impression.  But if droopy eyelids are obscuring your eyes, it might be time to consider blepharoplasty, or eyelid surgery.  Who should consider eyelid surgery?  Eyelid surgery is perfect for patients who have saggy or droopy upper or lower eyelids caused from excess skin or fat deposits that have accumulated over time.  Brow lifts are often done in conjunction with eyelid surgery, as well.
What's involved in eyelid surgery?
Eyelid surgery can be performed on either the upper or lower eyelid, or both. The surgery can last from one to three hours, depending on the extent of the procedure or the severity of the condition needing correction.
Surgery on the upper eyelid involves making a well-hidden incision in the eyelid crease and removing the excess skin. It might also be necessary to remove any fat that has accumulated in this area, as well.
For the lower eyelid, an incision is made just under the eyelashes. As in the upper eyelid procedure, the excess skin is removed and the fat is partially removed and re-draped to achieve an aesthetically pleasing result.
What's the Recovery Time?
Eyelid procedures can often be done under IV sedation, often referred to as twilight sleep. Any stitches or sutures are removed after about five to seven days. Even though the recovery time is comparatively short as it relates to other plastic surgery procedures, most patients typically return to work in about a week.
Realistic Expectations
As with any type of plastic surgery procedure, it's important to consult with your doctor to understand what to expect immediately after surgery and how long the effects will last. Also, make sure you're upfront about medications you take, including your intake of alcohol, tobacco or illicit drugs.
If you have questions about eyelid surgery, contact a board-certified plastic surgeon like Dr. Pollock at North Dallas Plastic Surgery. He'll advise you on whether or not the results you're looking for can be achieved through an eyelid surgery procedure.