Posted October 02, 2017 in Blog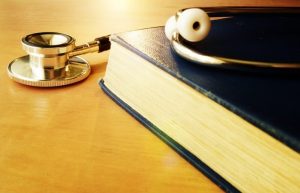 Being board certified in any profession sounds great, but does anybody—other than the board-certified individual—know what this means? Naturally, board certification criteria differ with each profession. If you are considering plastic surgery and are not sure if it is all that important to use a board-certified surgeon, consider the following.
Aren't All Plastic Surgeons Board-Certified?
No, they are not. Physicians must be licensed to practice medicine in their respective state, but board certification takes it a step further by providing:
Extensive education for the physician in the particular medical specialty, and
Peace of mind for consumers who know that their surgeon has achieved the highest level of training in that specialty.
How Do Plastic Surgeons Become Board-Certified?
Board certification for plastic surgeons is overseen by the American Board of Medical Specialties (ABMS). It's comprised of 24 different member boards, and is considered the pre-eminent, gold standard medical review board for physician specialists in the United States. They provide certification based on a physician's completion of their educational and professional standards. One of the boards is the American Board of Plastic Surgery (ABPS), which, according to its mission statement, "promotes safe, ethical, efficacious plastic surgery to the public by maintaining high standards for the education, examination, certification and maintenance of certification of plastic surgeons as specialists and subspecialists."
Requirements for ABPS Board Certification
To become a board-certified plastic surgeon the following achievements must be reached:
Graduation from an accredited medical school
Completion of resident surgeon training

at least six years in a program accredited by the Accreditation Council for Graduate Medical Education and
at least five years in a program accredited by the Royal College of Physicians and Surgeons of Canada.
The residency must include all areas of surgery with at least three years devoted just to plastic surgery.

Pass written and oral examinations on all types of plastic surgery including cosmetic, reconstructive, craniomaxillofacial, and surgery of the extremities.
Are There Other Certifications Offered to Plastic Surgeons?
There are, but it's important to ensure your plastic surgeon is board-certified by the ABPS. Many states have passed legislation requiring plastic surgeons who advertise themselves as board certified to disclose the board providing the certification. This is so patients may be fully informed when they are choosing a surgeon, and understand just what level of training and evaluation their surgeon has undergone. If you have questions about board certification for plastic surgeons, contact an ABPS board-certified plastic surgeon like Dr. Pollock at North Dallas Plastic Surgery.