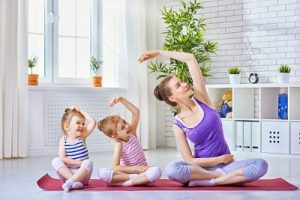 Pregnancy wreaks havoc on the body. While these changes are natural, many women choose to recapture the toned look they had before motherhood through surgery. The operations used in this process—which include abdominoplasty and breast surgeries—are called collectively a "mommy makeover."
If you are looking for a way to reverse the effects of pregnancy and nursing on your body, there are a few things you'll need to consider.
Mommy Makeover Procedures
At North Dallas Plastic Surgery, the mommy makeover includes three procedures: breast lift, breast augmentation, and tummy tuck surgeries.
Breast lift: Also called mastopexy, this operation uses a variety of methods to correct sag in the breasts. The operation usually takes about three hours, and it can be combined with augmentation surgery.
Breast augmentation: Often done in combination with mastopexy, this operation seeks to replace volume that is lost as a result of pregnancy and breastfeeding. Implants are placed in the breasts to create an aesthetically pleasing yet natural appearance. Breast augmentation can take one or two hours to complete.
Tummy tuck: A tummy tuck, or abdominoplasty, takes the skin on the belly region and tightens it, removing excess skin and stretch marks. With the use of progressive tension sutures (PTS), this operation involves minimal discomfort and does not require a drain during recovery.
While having these three procedures does make for a longer surgery, combining them has many benefits that patients appreciate.
Benefits of the Mommy Makeover vs. Separate Procedures
One advantage of the mommy makeover is reduced recovery time. Instead of recovering from each operation one at a time, you go through all of them at once, reducing downtime.
Another advantage of a mommy makeover at North Dallas Plastic Surgery is the unique technique used. Dr. Pollock uses the Progressive Tension Suture technique, which results in an easier recovery. Patients are able to stand upright sooner, do not have to deal with troublesome surgical drains, and face fewer complications after surgery. To learn more about the PTS technique or mommy makeovers, contact North Dallas Plastic Surgery today.