Posted January 22, 2021 in breast augmentation, breast surgery
3 Minute Read:
Unhappy with your small or deflated breasts?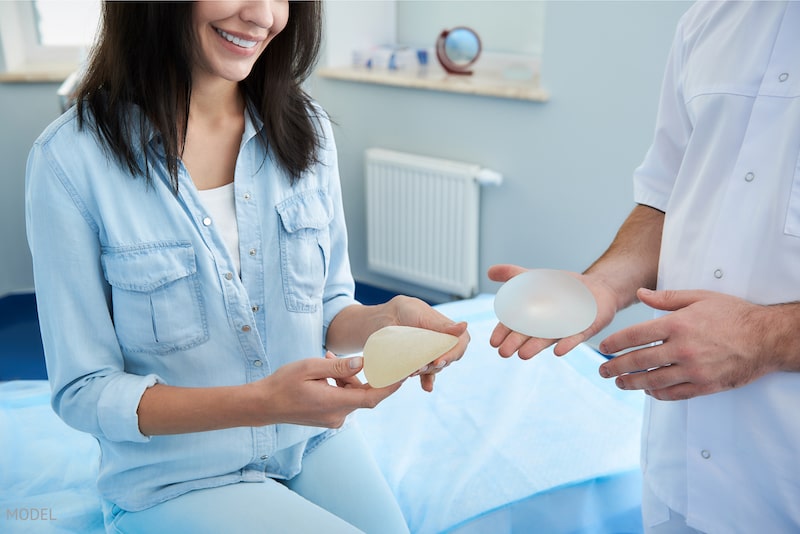 Women of all ages choose breast augmentation to address their lackluster cleavage. This is the most popular plastic surgery procedure performed in the United States and one that everyone knows by name.
Even though women know what breast augmentation with breast implants does to their bodies, they may not know how to start their breast enhancement process.
There are a few things you should know when considering breast augmentation. This knowledge will ease your augmentation journey and improve your results.
1. Your Choice of Breast Augmentation Surgeon Matters
Any physician can present themselves as a cosmetic surgeon. However, only a board-certified plastic surgeon will have the skills and training to address potential complications or combine procedures correctly.
Always check your surgeon's credentials before putting your appearance (and health) in their hands. When it comes to plastic surgery, "second best" is not an option.
Your surgeon is responsible for planning and carrying out your breast augmentation. You want to choose a surgeon with enough training and experience—preferably one who is board-certified by the American Board of Plastic Surgery (ABPS).
Dr. Pollock has been board certified by the ABPS for over 20 years.
2. Your Breast Augmentation Consultation Plays Multiple Roles
You and your surgeon must be on the same page. The last thing you want is to wake up after surgery and find that the results were not what you wanted.
A consultation is performed for multiple reasons.
To determine if this surgery is right for you and able to create the results you hope for yourself
To tell you everything you need to know about how the surgery is performed, how to prepare for breast augmentation, and how to recover from breast augmentation
To allow you to ensure you are emotionally comfortable with your surgeon
3. There Are Different Techniques Used for Breast Augmentation
While most plastic surgeons perform breast augmentation in similar ways, some surgeons offer specialized techniques. Patients should be aware of these variations and what they mean for their final results.
Be sure to research what your surgeon specializes in and any unique techniques they may use.
Dr. Pollock has pioneered many plastic surgery techniques, such as the progressive suture techniques used in tummy tuck surgery and facelift surgery.
4. Having Realistic Breast Augmentation Goals Is a Must
Some patients have trouble pinpointing their aesthetic goals.
It can be helpful for patients to bring in photos to show what they are looking to achieve with their breast augmentation. This way, your surgeon can determine whether your goals are realistic.
5. Breast Implants Address Size—They Don't Lift Sagging Breasts
Breast implants cannot correct significant breast drooping. Breast lift surgery is usually the best option if a patient wants to correct sagging breasts. Breast lift surgery can be combined with breast augmentation to achieve volume and lift.
6. Breast Augmentation Comes With Risk
Breast augmentation is a surgical procedure with potential risks. These risks can include the following:
Bleeding
Scarring
Infection
Implant rupture
Capsular contracture
The chances of complications are low, but patients should always discuss risks with their surgeon.
Want to Learn More About Breast Augmentation in Dallas?
If you are interested in breast augmentation and want to learn more about what results you may achieve, please contact us. Call our Dallas office at (214) 363-2575 to schedule a consultation with Dr. Pollock. You can also contact us online.