Posted February 15, 2021 in facial rejuvenation, Fat Transfer
2 Minute Read:
Facial volume loss is something that occurs to all women over time. The natural aging process is partially responsible for this, while external factors—like sun damage or smoking—may also be blamed.
When wanting to restore facial volume, many women turn to non-surgical options like injectable dermal fillers. While these non-invasive treatments provide many benefits, some individuals look for longer-lasting solutions.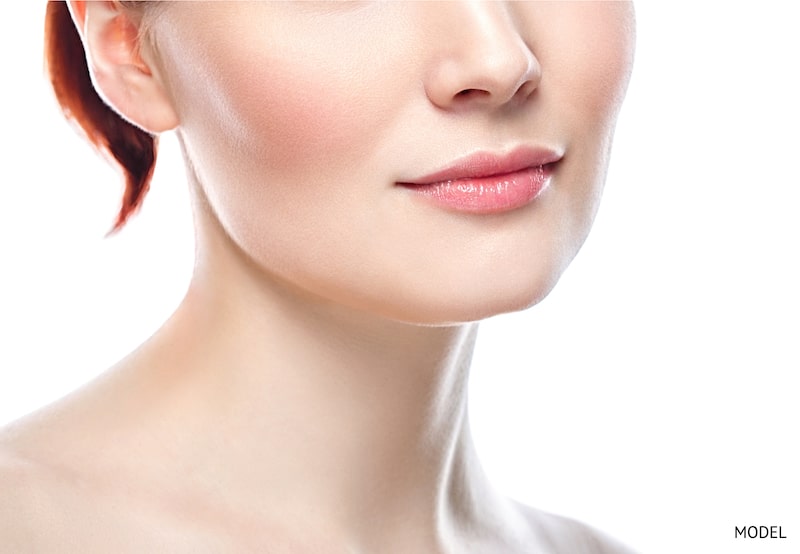 One of these solutions is fat transfer, which uses your harvested fat cells as a natural augmenting material.
What Are the Advantages of Using Fat Transfer for Facial Rejuvenation?
A fat transfer procedure uses fat extracted from the patient to enhance facial volume. This means the procedure is always done in concert with liposuction.
With fat transfer, patients get a two-for-one procedure, removing unwanted fat deposits from the body while simultaneously plumping facial contours.
Just like dermal fillers, fat injections enhance facial volume and reduce wrinkles. However, unlike dermal fillers, fat injections provide long-lasting results. While some of the injected fat will be absorbed by the body initially, all remaining fat will stay in the targeted area for many years—as long as a stable weight is maintained.
This is significantly better than dermal fillers. Most dermal fillers only last between six months and two years.
Additionally, fat is an all-natural material and, as it is taken from your body, presents little-to-no chance of rejection or allergic reaction. The same cannot always be said for dermal fillers.
Patients may also have fat transfer performed on their breasts as part of a less-invasive breast augmentation procedure.
The only real downside to fat transfer is that it requires patients to have sufficient fat deposits elsewhere on the body, such as the abdomen, thighs, or buttocks. However, for patients looking to get rid of excess fat, fat transfer with liposuction is ideal.
What Advantages Do Dermal Fillers Have Over Fat Transfer?
Dermal fillers like RADIESSE® or JUVÉDERM® can enhance facial volume, especially in the lower face. When restoring facial volume with dermal fillers, the thinning or hollowed areas beneath the skin are plumped, reducing the appearance of wrinkles and fine lines. This creates a younger, tighter-looking face. 
While dermal fillers cannot match the longevity of fat transfer, they are not without their benefits. Dermal fillers are entirely non-invasive. They do not require liposuction or incisions of any kind. Additionally, because fat is not harvested, you don't need to have excess fat on your body. This can be especially beneficial for thin and petite women.
Want to Learn More About Fat Transfer in Dallas?
If you are interested in fat transfer and want to learn more about the procedure, please contact us. We will be happy to answer any questions you have about the procedure or possible results. You can contact us online or call our Dallas office at (214) 363-2575. to schedule a consultation with Dr. Pollock.