Posted May 03, 2021 in Anesthesia Options
3 Minute Read:
When preparing for cosmetic surgery, one question asked repeatedly is, "Will I feel anything during surgery?"
All plastic surgical procedures are performed under some degree of anesthesia to ensure that patients remain comfortable and safe.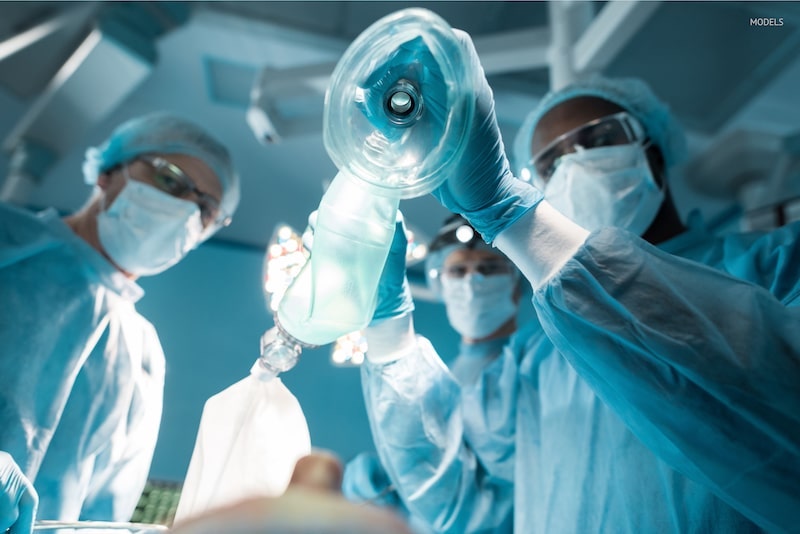 Anesthesia is a state where a patient cannot feel physical sensations and may be entirely unconscious. This state is necessary to perform plastic surgery.
Dr. Pollock is a highly skilled plastic surgeon, and he uses more precise types of anesthesia than many other plastic surgeons.
How Does Local Anesthesia Work?
Local anesthesia uses injections or other localized applications to numb only a portion of the body. This is most commonly used when the surgical area is small.
Local anesthesia may be used for liposuction treatments or blepharoplasty and certain non-surgical procedures.
What Is General Anesthesia?
General anesthesia is the most common type of anesthesia used during surgery. General anesthesia is highly effective as it renders a patient completely unconscious.
This type of deep sleep ensures that patients feel no pain during the surgery and have no memory of the operation. This is always required for significant operations such as tummy tuck surgery or Mommy Makeover procedures.
Even though it is so widely used, there can be concerns with general anesthesia. While safe, general anesthesia comes with higher risks because it requires a machine to breathe for the patient throughout the operation. This means that complications, or allergic reactions to medications, can be more dangerous.
It is essential to have a certified anesthesiologist present throughout the surgery to ensure your vitals remain stable and you remain safe.
Should I Choose Conscious Sedation?
Intravenous sedation (conscious sedation), or twilight sleep sedation, offers many of the benefits of general anesthesia without the same degree of risk. Dr. Pollock offers intravenous sedation for many techniques and has a great deal of experience using this form of sedation in cosmetic surgery.
Intravenous sedation uses a mix of moderate anesthesia coupled with sedation to keep patients calm and pain-free during surgery. This allows patients to be slightly responsive during surgery (such as responding to basic directions or questions); however, they should feel no pain or remember the operation.
What Is the Advantage of Conscious Sedation?
The main advantage of intravenous sedation over general anesthesia is that the condition is less deep. This means that, unlike general anesthesia, patients can breathe without a ventilator. This can reduce the risk of dangerous complications during an operation.
Patients under twilight sedation are not fully aware and will have no memory of the procedure. However, they are also not entirely unresponsive, as occurs under general anesthesia.
Conscious sedation is not suitable for all patients or plastic surgeries. Patients who present certain medical conditions, certain procedures (such as plastic surgery combinations), and the patients' anxiety levels are all considered and may impact candidacy.
Talk with Dr. Pollock during your consultation to see if conscious sedation is right for you.
Do You Want to Learn More About Anesthesia?
Please visit our about us page for more information on our staff and anesthesiologist certifications. We are happy to answer any of your questions about the various types of sedation we offer and how they can benefit you.
Please call our office today at 214-363-2575 to schedule a plastic surgery consultation. We look forward to hearing from you.