Posted October 27, 2021 in Mommy Makeover
3 Minute Read:
Many women choose to undergo a Mommy Makeover procedure to address some of the common physical changes following pregnancy (or significant weight loss). Being an invasive cosmetic surgery that involves multiple procedures, many are concerned with the amount of recovery time involved.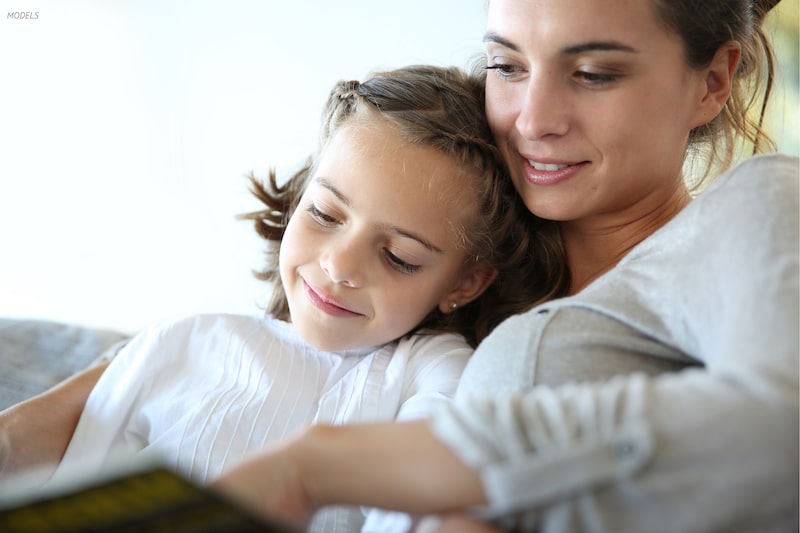 What Goes Into a Mommy Makeover?
A Mommy Makeover is designed to address problem areas such as sagging and loss of breast volume and added weight around the midsection and other body areas.
Typically, the procedures involved in a Mommy Makeover will require a prescribed amount of recovery time afterward.
Breast Enhancement
Many women want to improve breast shape and size in their Mommy Makeover. Usually, breast augmentation is included when you have lost breast volume and want to restore some volume. A breast lift restores a firmer, perkier shape, while a breast reduction reduces breast size to the proper proportions.
Following surgery, your breasts will be sensitive and sore for about two to three weeks.
Tummy Tuck
A tummy tuck involves a more extended recovery period, with most patients resuming their regular schedules within three to four weeks; however, strenuous activity is restricted for much longer.
Liposuction
For patients who choose to include liposuction as part of their Mommy Makeover surgery, the treated area will be tender and sore for one to three weeks.
Recovery After a Mommy Makeover
Combining multiple surgeries into a single procedure can make recovery time relatively long, though not as lengthy as recovering from each individual surgery separately. Generally, the recovery time is largely dependent on your unique physiology and the type of surgeries performed.
For most patients, it takes between four and six weeks to recover from a Mommy Makeover.
Week 1
The first week is the most intense part of recovery as your body is in shock from all the changes that have occurred. Plenty of rest is needed, with the exception of light walking to prevent the formation of blood clots.
You can expect to experience swelling, bruising, and discomfort. Breast supporting bras and compression garments will help reduce swelling, and medication helps manage the pain. It is important to have someone to assist with household duties during this period, even if you are feeling up to more activity.
Week 2
By the second week, you should be able to return to light-duty work. General sensitivity, as well as skin and muscle tightness, will still be present.
If your job is physically demanding, you may need to wait to provide ample time for healing.
Week 4 and 5
During this period, the post-op swelling should be down, and you should start feeling more energized. Light exercise may be allowed.
Week 6
At the sixth week mark, most of the side effects will have diminished. There may be some lingering soreness or minor swelling, but most patients feel a great deal better at this point.
More intense exercise and weight lifting may need to wait until week eight or until Dr. Pollock clears you.
Interested in a Mommy Makeover in Dallas or Allen, TX?
Contact us today at 214-363-2575 (Dallas) or 214-509-0270 (Allen) or fill out our online form to schedule your consultation and learn more about a Mommy Makeover and the associated recovery time.