Posted September 15, 2021 in Liposuction
2 Minute Read:
In 2020, liposuction took over as the most popular cosmetic surgery (surpassing breast augmentation). According to statistical data presented by the American Society for Aesthetic Plastic Surgery, nearly 300,000 liposuction procedures were performed in 2020 alone.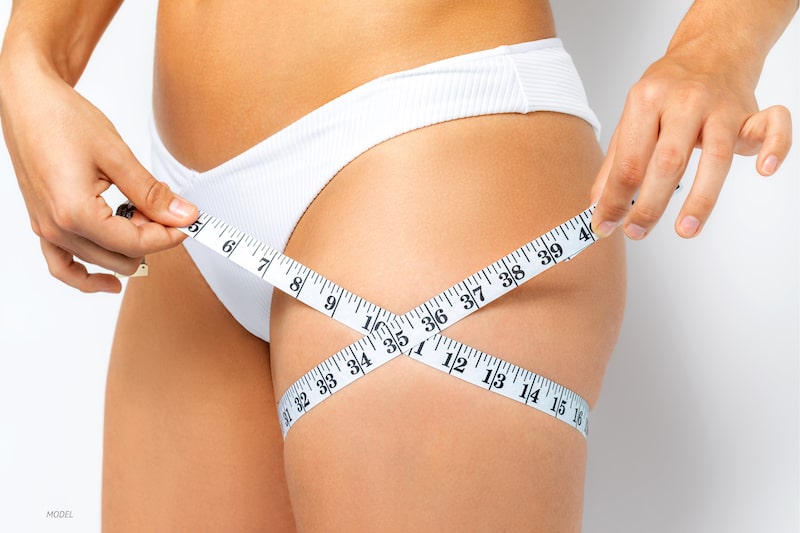 Why Has Liposuction Become So Popular?
Many Treatment Areas
Many factors have influenced the popularity of liposuction. Top on the list is the increased need to boost body image confidence. With so many people struggling with unwanted pockets of fat in various parts of the body, liposuction is the ideal procedure to effectively contour and create better proportions, including in the abdomen, thighs, hips, arms, face, and neck.
Long-Lasting Results
Besides the increased versatility of the procedure, liposuction permanently removes fat from the treated areas, allowing you to enjoy improved contours for many years.
This can be quite satisfying, especially if you struggle with typical problem areas that won't respond to exercise or diet. However, patients are advised to maintain a healthy lifestyle that incorporates a proper diet and regular exercise regimen to ensure the remaining fat cells do not grow larger and diminish the results.
Multiple Techniques
Like most surgical procedures, liposuction trends are continuously evolving. There are more options to consider, thanks to emerging technologies. This means that patients can achieve better sculpting results with reduced recovery time than before.
Why Did Liposuction Increase in 2020?
Quarantine measures during the coronavirus pandemic forced many people to be stuck at home. This led some to replace their usual active lifestyles with a more sedentary way of living. Those actions have led many to consider body contouring surgeries as a way to tone back up.
Others recognized the unexpected benefit of getting cosmetic work during this time as they could comfortably recover from the procedure without much time off work (since so many people were working from home).
And finally, one of the most notable draws that make liposuction such a popular option is its ability to be combined with other procedures. Liposuction complements a range of cosmetic procedures, including:
Liposuction works! It attacks the fat you never thought you could lose and does it safely. However, liposuction should not be confused with a weight loss procedure. In fact, ideal patients are those who are at or near their ideal weight, so make sure you lose that extra weight first.
Interested in Liposuction in Dallas and Allen, TX?
Is liposuction something that you would like to consider in 2021? If yes, go ahead and contact us at 214-363-2575 or 214-509-0270 or fill out our online contact form to schedule your consultation with Dr. Pollock. With many years of experience in the field, Dr. Pollock will help you make an informed choice and answer all your questions so that you feel ready and reassured.